our doujin circle YamGene at CF09
(form by




)
Comic Fiesta 2009
Date: 19-20 December 2009
Venue: Sunway Pyramid
YamGene can be found on island booth area!! XD
we will attend CF this year as usual,
except

is back to her country so not manage to attend TT3TT
but then, we get a awesome artist

sharing booth with us this year XDD
this rare item from her will be available in CF : D
APH fans don't miss it!! XDXDDD
below are part of my merchandise TTvTT
only Dissidia Badges is the first time appear on CF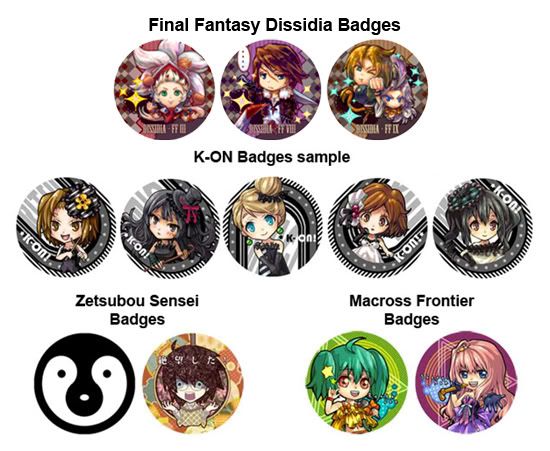 just printed 35 Dissidia Badges for each design
hooooooooooooooooooooooooope it will good seelll OTZ
every purchase(item from me only orz) above RM10 will get a free pocket calender : DD
SOBS at the moment edi aiming to visit lot of booth i know from dA

DDD
Hope to see you guys in CF09!!!
and last, Thanks for everyone who comment + fav + stop by the work in my gallery TTvTT

although recently puking blood for the merchandise in CF not manage to reply all of them,
but i did go through every comment here ;;A;; thank you very very very mucchhhh